On Monday October 19, Anti Imperialist Action Ireland's Dublin South City Coiste held a dignified wreath laying in honour of Saor Éire Volunteer Liam Walsh in Inchicore.
Liam Walsh, a veteran of the border campaign and a former O/C of the South Dublin IRA Unit, was a founding member of the explicitly Socialist Republican Saor Éire Action Group and lived at 50 Tyrone Place in Inchicore, where the wreath laying took place.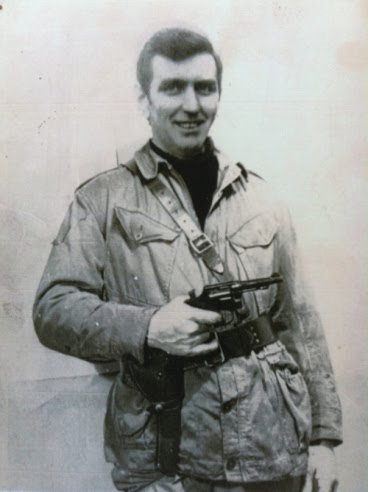 Local Socialist Republicans erected lilies on the fence of the Flat Complex along with posters that included a poster photo of Volunteer Liam Walsh, the Saor Éire Logo and the logo of Anti Imperialist Action Ireland.
Volunteer Liam Walsh gave his life for the All Ireland Socialist Republic on October 13 1970. The cause he died for remains unfinished today, and in remembering Liam Walsh Anti Imperialist Action Ireland are proud to continue the struggle for National Liberation and Socialist Revolution.