Socialist Republicans from Anti Imperialist Action took direct action against a British army training corps installation in South Belfast as part of the #Britsoutnow campaign.
In the course of the direct action AIA activists disabled Brit Army security cameras so that the Republican message of Go Home British soldiers could covertly be plastered on the Brit training corps base.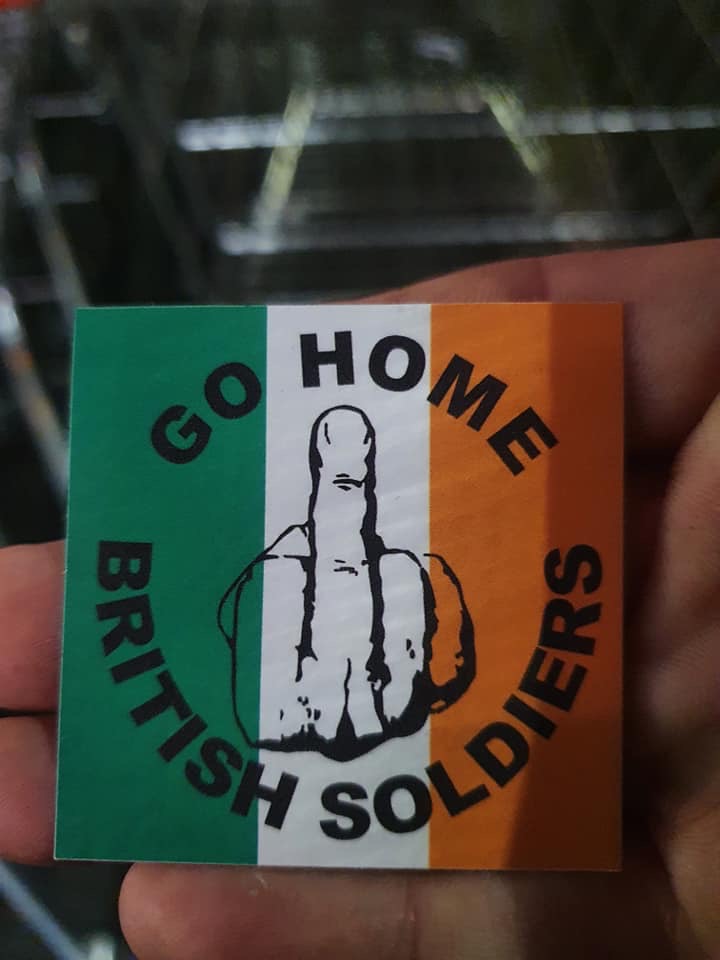 British rule in Ireland can never be acceptable and needs to be challenged.
Reject Stormont!
Rebuild the Revolutionary movement!
An Phoblacht Abú!