Anti Imperialist Action Ireland held a day of action in Galway today against US Imperialism in Ireland, highlighting the presence of the US War Machine in Ireland.
Starting with a campaign stall on Shop Street, the Socialist Republican activists distributed hundreds of leaflets engaging passers by on the issue with a very enthusiastic reception from the people of Galway, who are clearly opposed to the use of Shannon by NATO forces.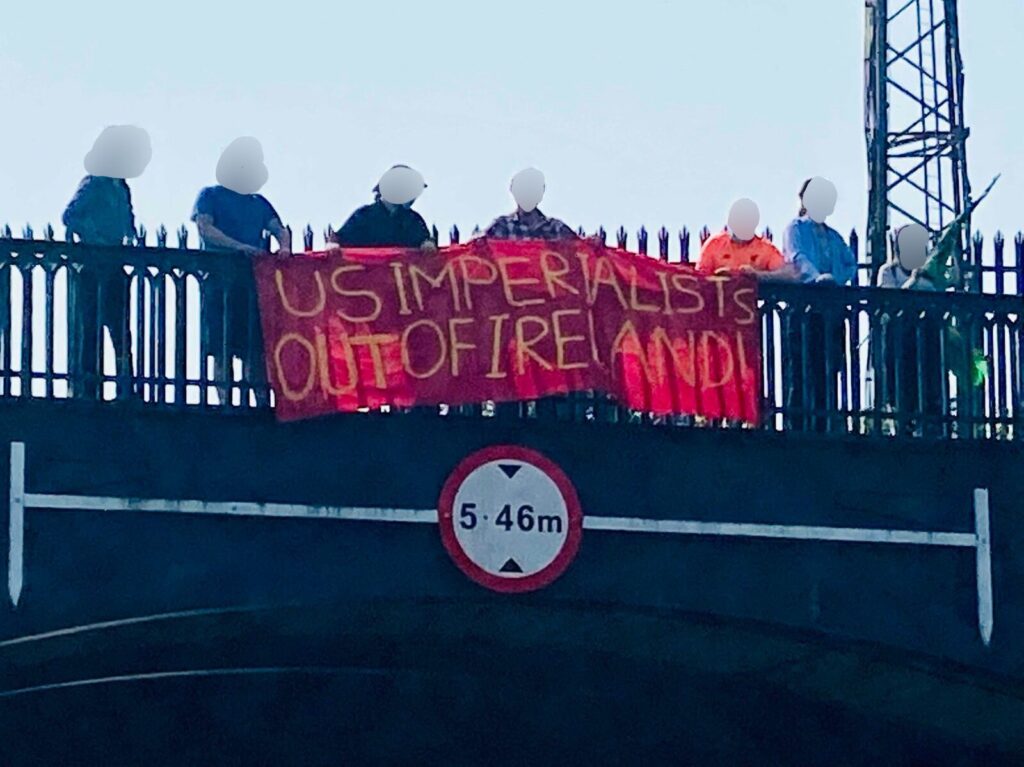 Following the stall the activists held a banner drop with a large banner that read US Out of Ireland. Again, support was very evident with passing motorists beeping there horns.
Finishing the day of action, the Socialist Republicans then delivered hundreds of campaign leaflets around the Innishannagh estate in the west of Galway City, taking the campaign against US Imperialism directly to working class homes and communities.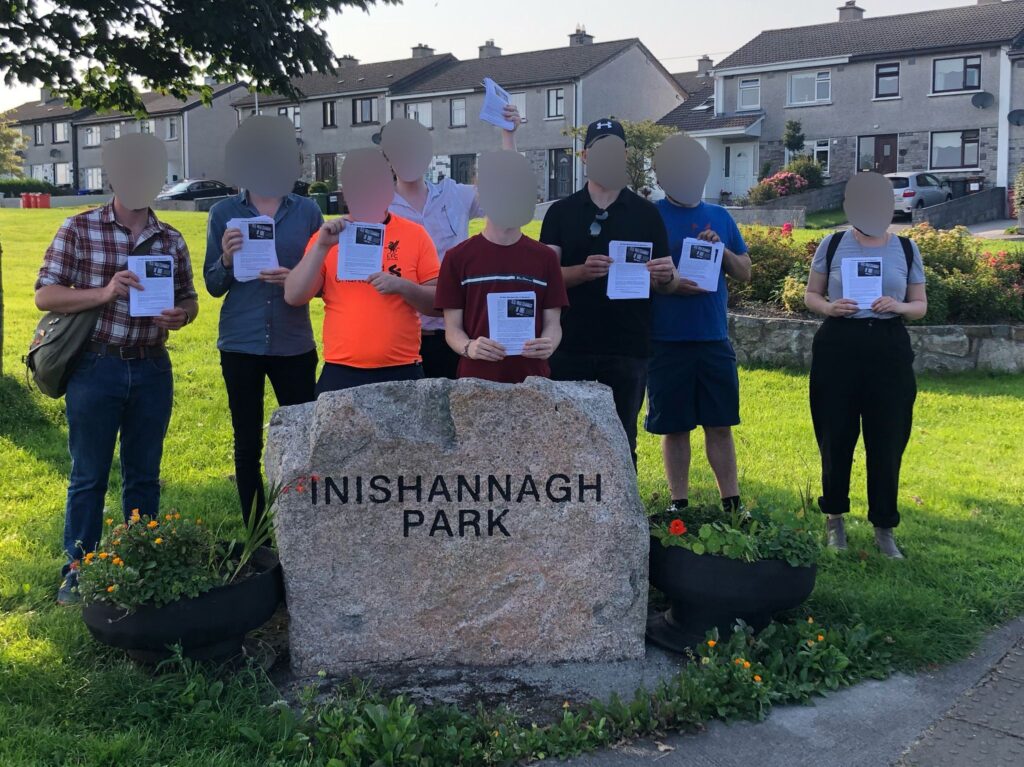 Anti Imperialist Action Ireland are building an all Ireland campaign against US Imperialism in Shannon. We are also building the Socialist Republican presence across Galway City and County.
If you are living in Galway and want to play your part than contact us today.
For National Liberation and Socialist Revolution- Join the Resistance