Unionist Death Squad – The Glenanne Gang member Garfield Beattie has been found guilty of sending a threatening letter to a woman whose Father was murdered by him and his Loyalist gang in an attempt to have her drop legal proceedings against him.
Denise Mullen's father Denis was shot dead by the Unionist Death Squad member at the front door of his home in September 1975.
Ms Mullen was only 4yrs old when she was soaked in her father's blood and heard the gunmen fire 13 shots at her mother.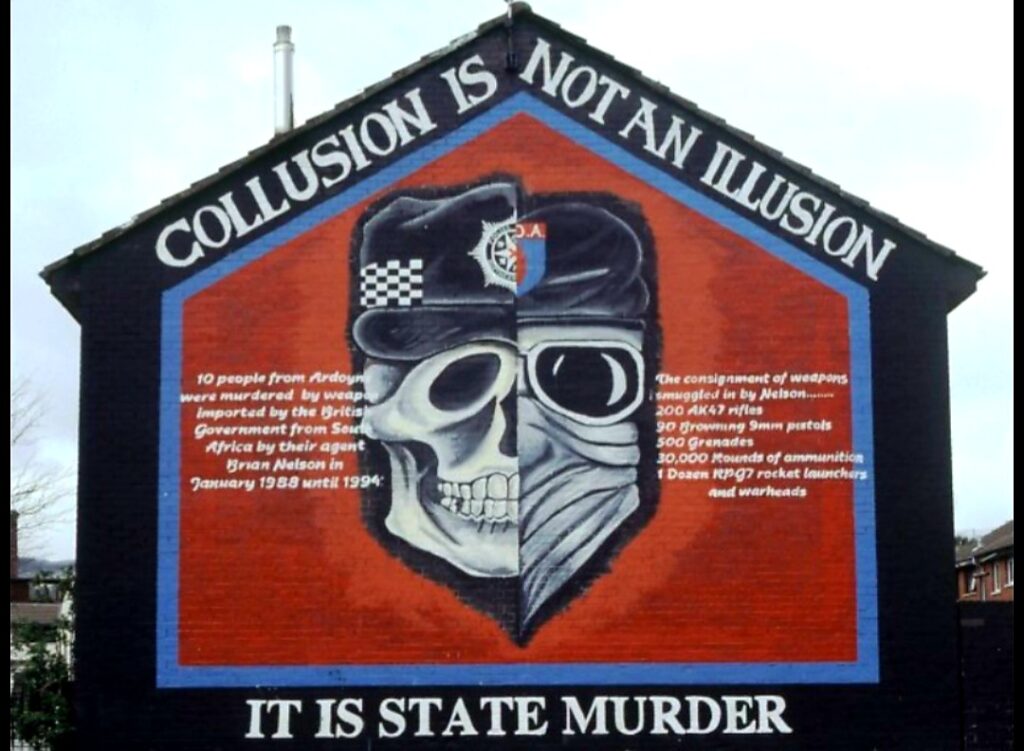 British Loyalist killer Garfield Beattie of Moss Road, Portadown was convicted of the murder.
Ms Mullen's solicitor Gavin Booth said – "Beattie tried to use the UVF to threaten Ms Mullen and her family in order to stop her and others from obtaining the truth in relation to the Glenanne Gang."