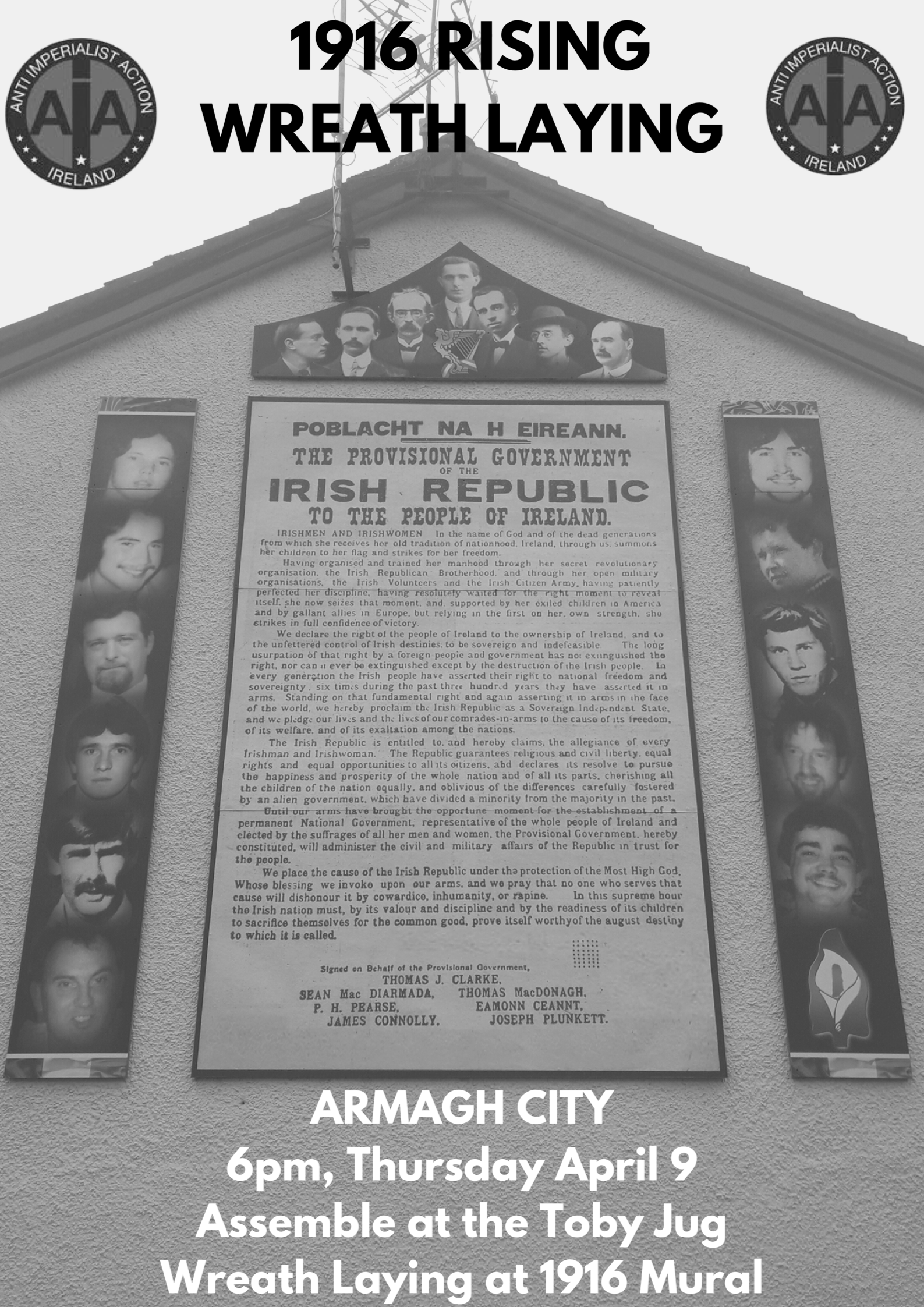 To mark the 104th Anniversary of the Proclamation of the Irish Republic and the 1916 Rising, Anti Imperialist Action Ireland is organising a wreath laying in Armagh City.
The event will take place at 6pm assembling at the Toby Jug, for Wreath Laying at the 1916 Mural.
We encourage all Republicans in the local area to join us as we honour Ireland's Patriot Dead and recommit to the cause of the All Ireland People's Republic.