Workers at Macrete Ireland Ltd in Toombridge County Antrim have contacted AIA to request our assistance highlight the exploitative actions of the company.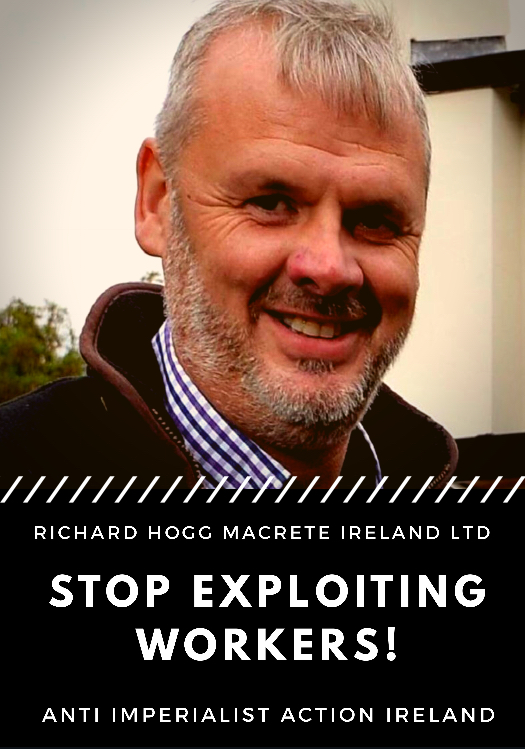 Macrete, owned by the Hogg Family, has refused to furlough its workers, claiming it is involved in essential work and has refused to supply PPE or implement 2m social distancing on site.
Managing Director, Richard Hogg is pictured Below.
As a result 70 percent of the workforce have walked out and are receiving no wages. Some workers have been laid off and Macrete continues to operate with a 30 percent workforce. While some PPE has been made available the company is not engaging in essential work.
The essential work the company claims to be involved in is fulfilling contracts for the British Navy, but this with has been on hold now for over 10 weeks.
Despite not being involved in essential work, the company has illegal issued workers with essential workers letters and instructed them to lie about the nature of the work if they are stopped, all in pursuit of profit.
Anti Imperialist Action Ireland demands that Macrete met the demands of its workers and pay its workers who have been laid off and furlough all workers. The company should stop risking workers lives and immediately stop all unessential work.
Unless the workers demands are met it's likely the wider community will hold the Hogg Family accountable.