Members of Anti Imperialist Action Ireland attend a picket on Sheriff Street this morning in support of building workers who have been blacklisted from the area. Many big building contractors are undermining pay and conditions on sites by bringing in cheap Labour through agencies and are blacklisting workers who speak out against the practice. There is also a strong demand for contractors to hire local Labour providing jobs in the communities they age building in.
Despite the event being socially distanced and all health protocol being followed, members of the garda turned up to harass the building workers and their supporters.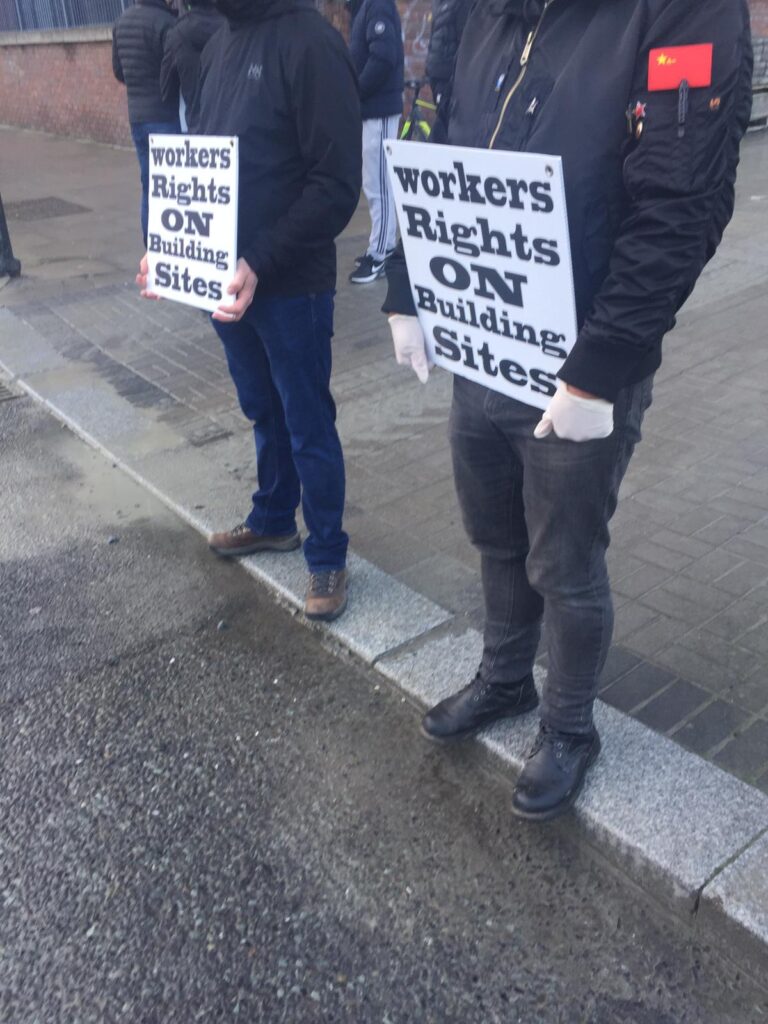 Despite the harassment there was strong support shown by residents and passing motorists alike. There is very strong anger in the area about how workers and the community are being treated by the building companies.
Anti Imperialist Action give our full support to the building workers and to the local residents demanding jobs for the community. We will help the campaign in any way we can and commend the people of the north inner city for standing up and fighting back.