This morning members of Anti Imperialist Action in Ballyfermot continued to build the local housing campaign with a stall demanding housing for all.
There was a great response from the community with activists distributing hundreds of leaflets calling for the building of a working class led All Ireland Housing Campaign, to take on the landlords and vultures.
In the local are AIA are organising that fight and are building a campaign demanding fair rent, no economic evictions and housing for all.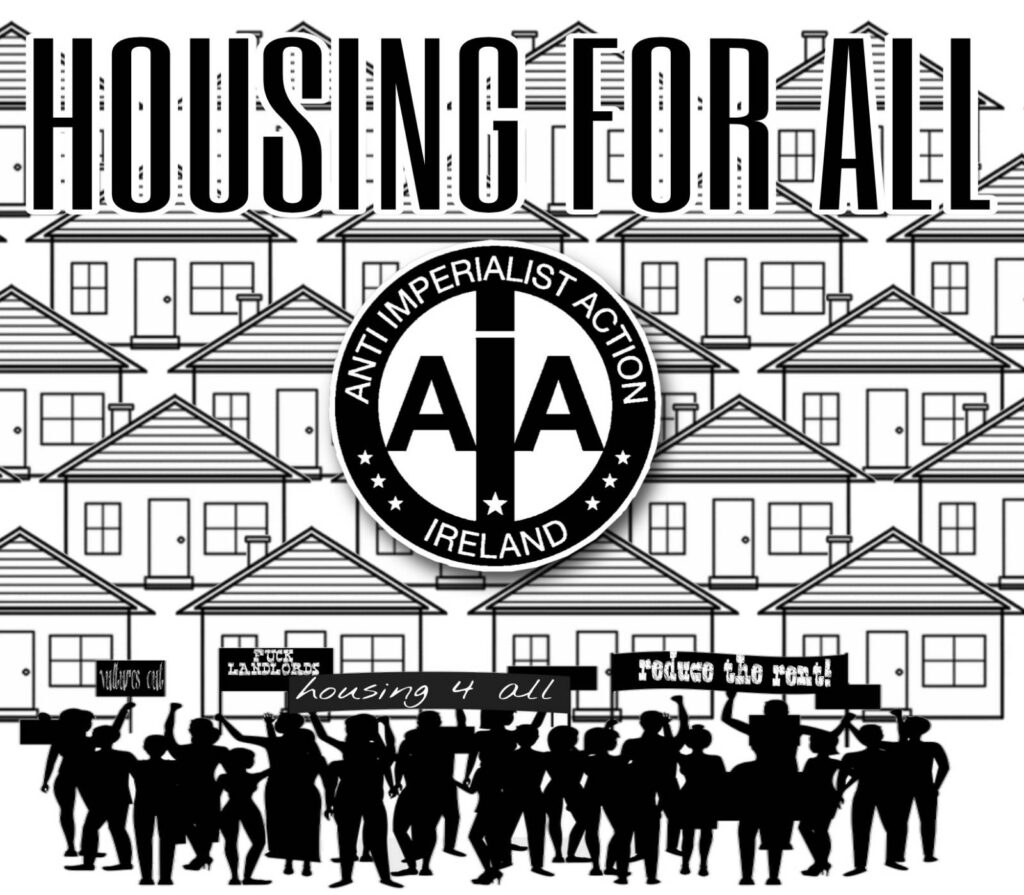 If your living in the area and want to get involved in the fight against landlords, letting agents and vulture funds, then contact us today.
Housing must be based on need- Not Greed!