On Saturday July 24, Irish Socialist Republicans gathered in Howth to mark the 107th anniversary of the Howth Gun Running, an event of key importance in the run up to the 1916 Rising.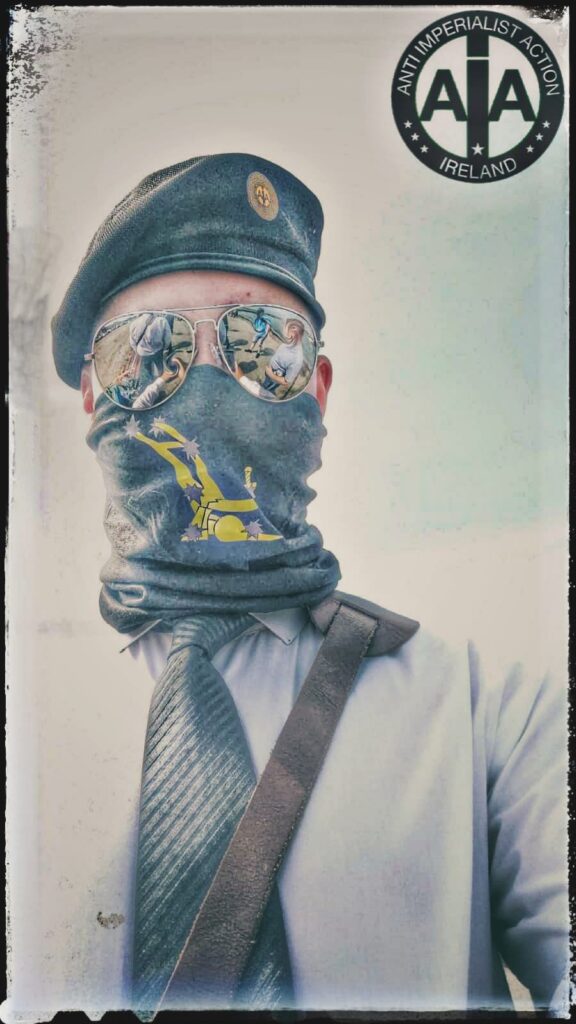 Led by a section of the Socialist Republican Colour Party, Dublin Socialist Republicans made their way down the East Pier, to the Lighthouse and the Commemorative Plaque marking the spot were the guns were landed in 1914.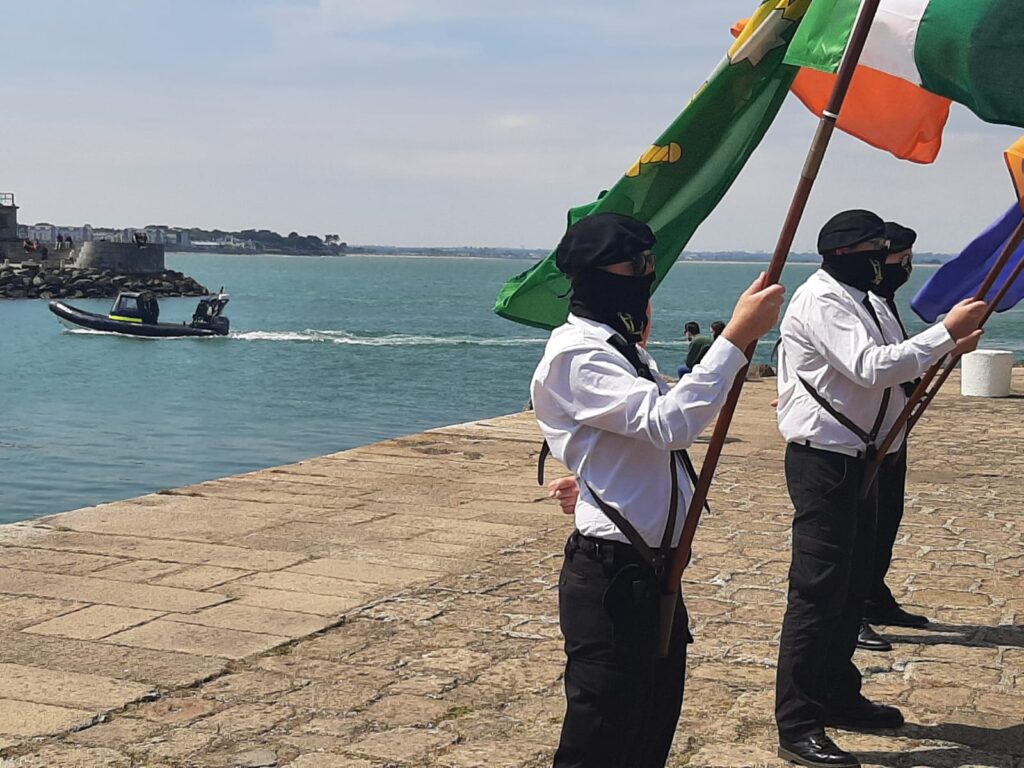 As the commemoration got underway, it attracted a large crowd of onlookers. It also drew the attention of the Free State Police, who kept proceedings under surveillance from a Garda RIB in the harbour.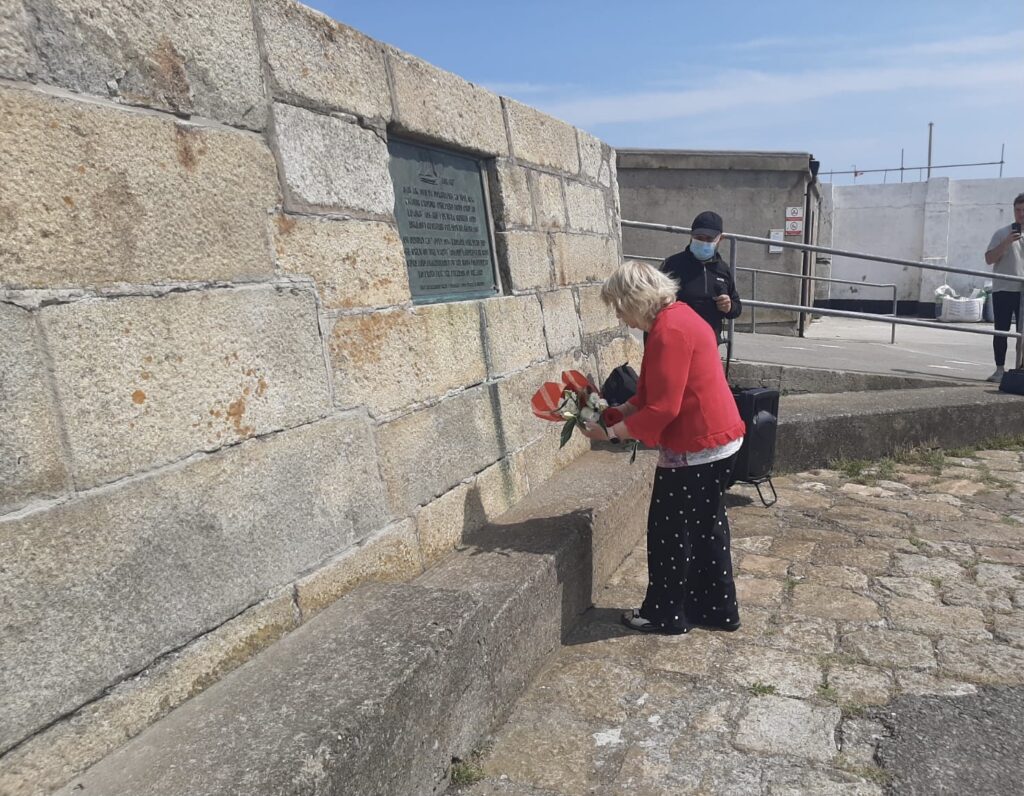 Following a minutes silence to honour all those who have fought and died for National Liberation and Socialist Revolution, flowers were laid by Marie Drummond, whose relatives Michael and Edward Moore played an important part in the Gun Running and were onboard the Nugget.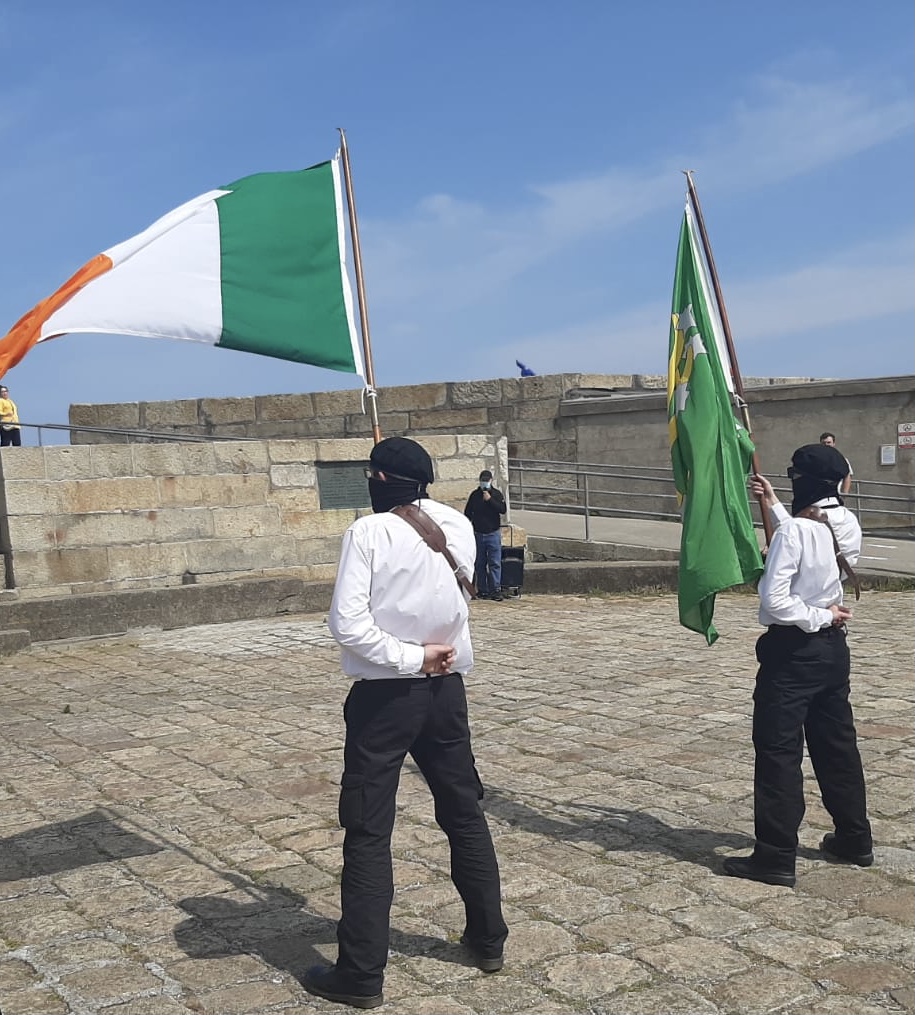 Those in attendance were then given a historic overview of the gun running and the lessons Socialist Republicans can learn from it today by the Chairperson, which included the need to develop an Anti Imperialist Broad Front such as the one that was involved in the Gun Running, including the Irish Citizens Army, the IRB, the Volunteers, Cumann na mBan and Na Fianna Éireann and that today's Socialist Republicans must prepare for Revolution diligently, just as they did in 1914, instead of expecting it to fall from the sky.