Anti Imperialist Action Ireland is calling for the immediate removal of a display depicting Armed British Soldiers from Dublin Zoo, describing the display as deeply offensive.
The Socialist Republican Organisation has said the inclusion of Armed British Soldiers in a display was a demonstration of support of British Imperialism in Ireland and a cap tip to the Zoos pro-Imperialist history.
Speaking in Dublin a spokesperson for the organisation said, 'The decision by Dublin Zoo to include Armed British Soldiers in its 'Wild Lights- Around the World' display is wrong and deeply offensive. The inclusion of representations of members of the British Military's'Queens Gaurd' carrying assault rifles, can only be seen as a provocative demonstration of support for British Imperialism and an attempt to normalise the illegal role of the British Military in Ireland. At a time when Britain continues to maintain its illegal partition and occupation of our country, the inclusion of Armed British soldiers in what is effectively a Christmas display where parents will bring children is nothing short of disgraceful.
The spokesperson continued, 'While the inclusion of the British Military in a display at a zoo in Dublin might at first seen shocking, anyone who understands the history of those who own Dublin Zoo will understand this is a celebration of their own pro-imperialist history. The Zoological Society of Ireland was established in May 1830 at a meeting in Dublin chaired by none other then the so-called Duke of Leinster, a British Aristocrat who illegally claimed land and resources in Ireland. In 1838, Dublin Zoo held an open day to celebrate the coronation of a new English Queen, Victoria, who would go on to preside over the genocide and evictions in Ireland in the 1840s. For their celebration of the coronation the Zoological Society won the patronage of Victoria and became the 'Royal Zoological Society of Ireland, only dropping the English royal title in 1993 to avail of Free state funding. The inclusion of members of the Queens Guard was no mistake and a very deliberate support for Imperialism.'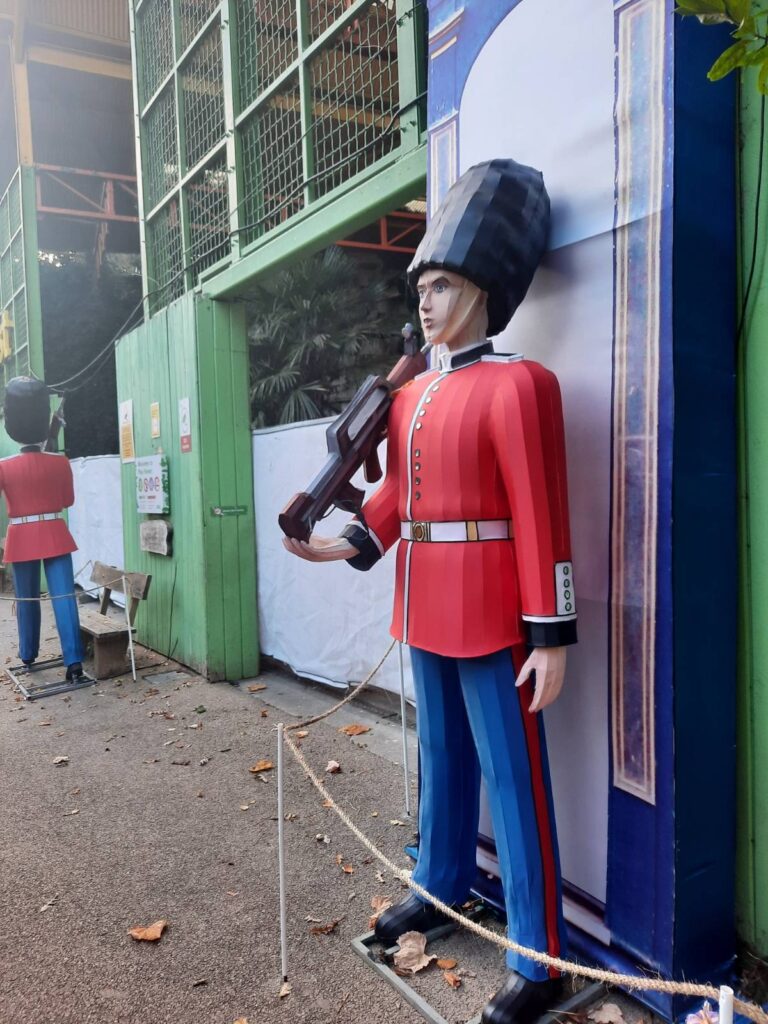 The Spokesman concluded, 'Dublin Zoo should be ashamed of itself for displaying open support for a foreign imperialist monarch who maintains an illegal occupation of our country. The attempt to normalise the presence of armed British soldiers in a festive display can only be seen as an act of soft recruitment for the British Military and support for their ongoing terrorism in Ireland.
Dublin Zoo should immediately remove this offensive display and issue an apology to the Irish People.
Britain Get Out of Ireland!