On Friday September 4, members of Anti Imperialist Action organised a day of action in support of Liam Campbell and against the Extradition of Irish Republicans.
The first actions of the day took place in Bray County Wicklow and Dún Laoghaire, County Dublin, where Irish Socialist Republican activists distributed hundreds of campaign leaflets and very strong support for the campaign was registered in Bray.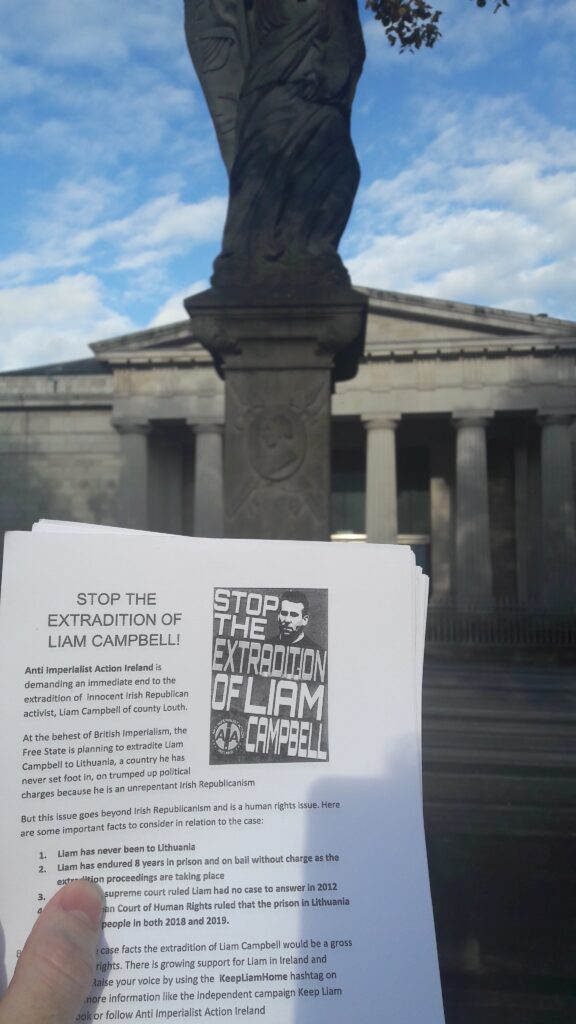 This was followed by the distribution of campaign leaflets in Dundalk Co. Louth by Socialist Republican Activists with strong support again being registered in support of Liam Campbell in his home town.
Activists in Dublin's North Inner City joined in the day of action with a mass leaflet drop at Connolly Station in the heart of the City Centre hitting commuters as they traveled home, raising awareness of Liam's plight.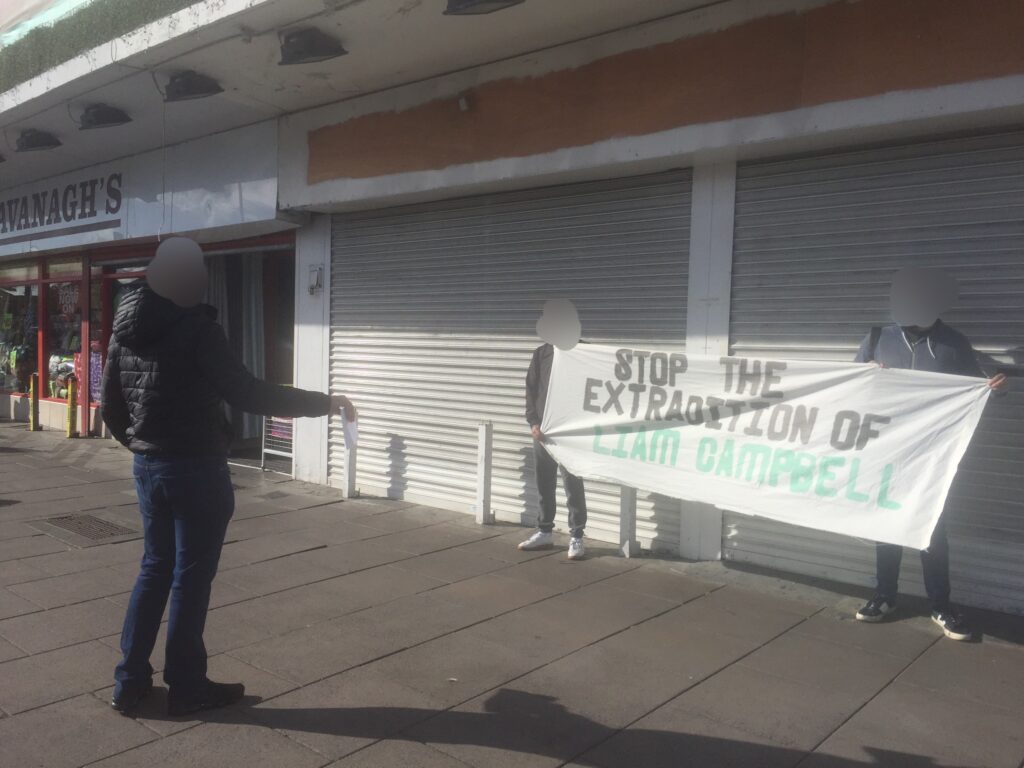 The final action of the day saw Socialist Republicans hold an information stall highlighting the #KeepLiamHome campaign in Ballyfermot in Southwest Dublin. In just over an hour 300 leaflets were distributed and strong support for Liam Campbell was registered in an area that has a long history of being supportive of the Irish Republican Struggle.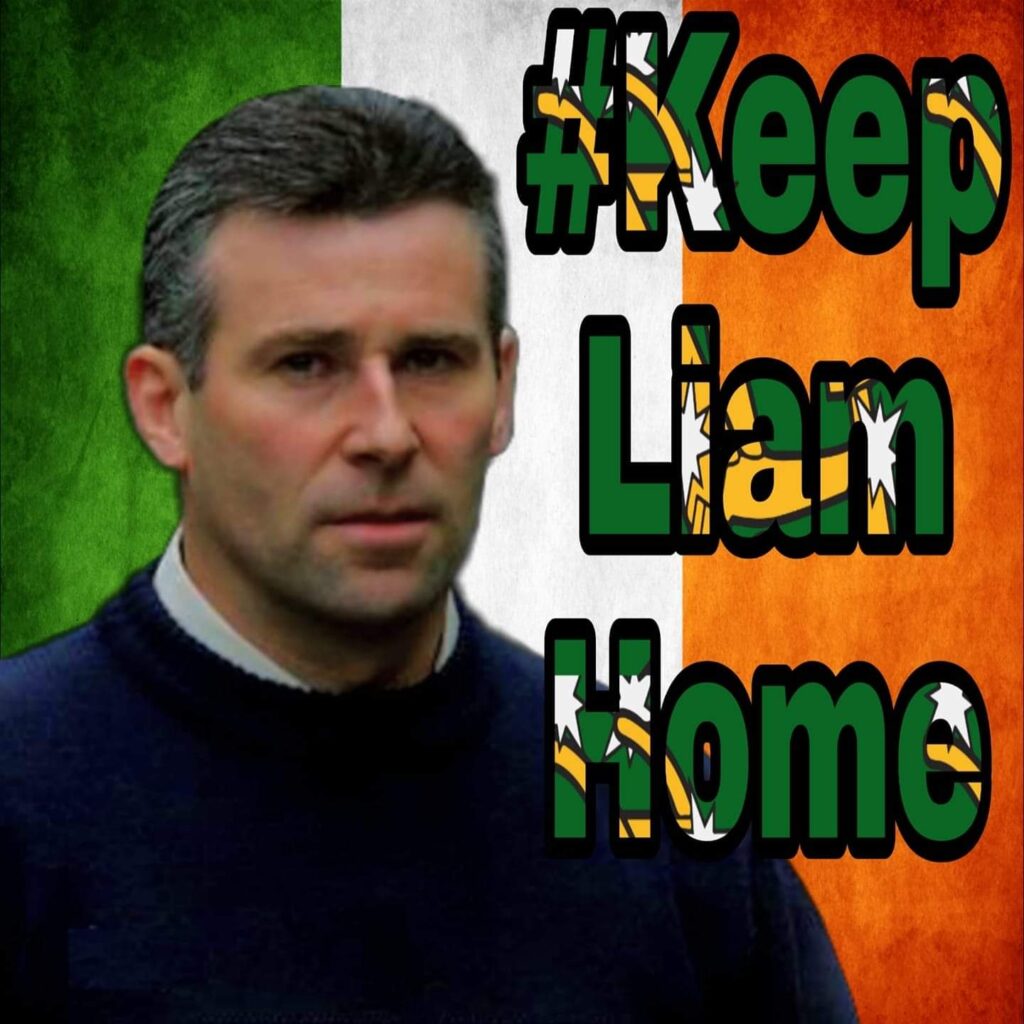 Today's day of action was part of Anti Imperialist Actions ongoing work to build a strong Socialist Republican presence in working class communities across Ireland.
It is only by mobilising communities that the Struggle for National Liberation and Socialist Revolution can be successful and the All Ireland People's Republic can be rebuilt.
Stop the Extradition of Liam Campbell- An Phoblacht Abú!