International Workers Day Demonstration Dublin 2021- For a Red May Day! To mark International Workers Day 2021, members of Anti Imperialist Action joined members of the Connolly Youth Movement for a defiant march through Dublin City Centre in an act of Working Class Resistance asserting our right to protest.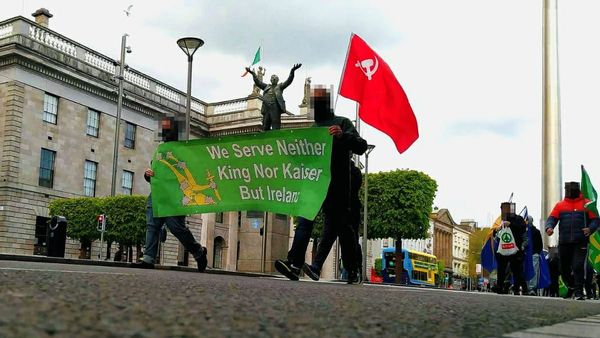 Led by a banner emblazoned with the slogan of the Irish Citizen Army that read We Serve Neither King Nor Kaiser but Ireland, participants carried flags that included the Starry Plough, the Sun Burst, the Flag of the Irish Republic and the flag of the Communist Party of Peru (PCP).From the garden of Rememberance, the Demonstraton made its way first to the GPO and then to the James Connolly Statute at Beresford Place, and from their to the doors of KMPG on Harcourt Street to protest the treatment of the Debenhams Workers.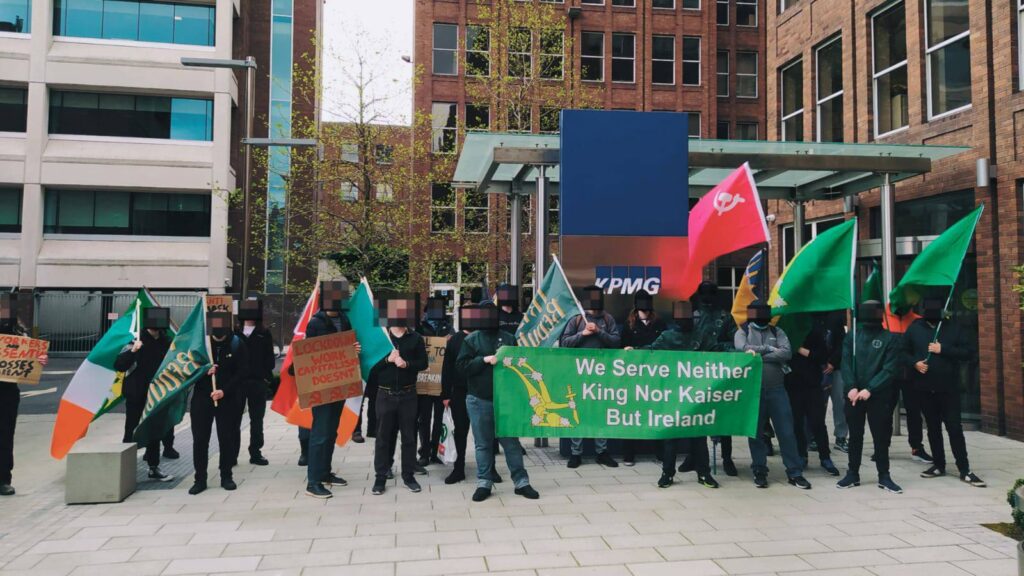 Throughout the day the event was socially distanced, and all participants wore masks. Despite this the event was kept under constant harrassment by the Free State Police who tried and failed on a number of occasions to prevent the event proceeding. In a militant tone, chants on the march included 'whose streets, our streets', 'Housing for the many not the few' 'The Workers United will Never be defeated' and also Brits Out in support of the ongoing struggle for National Liberation and the continuing British occupation of the Six Counties.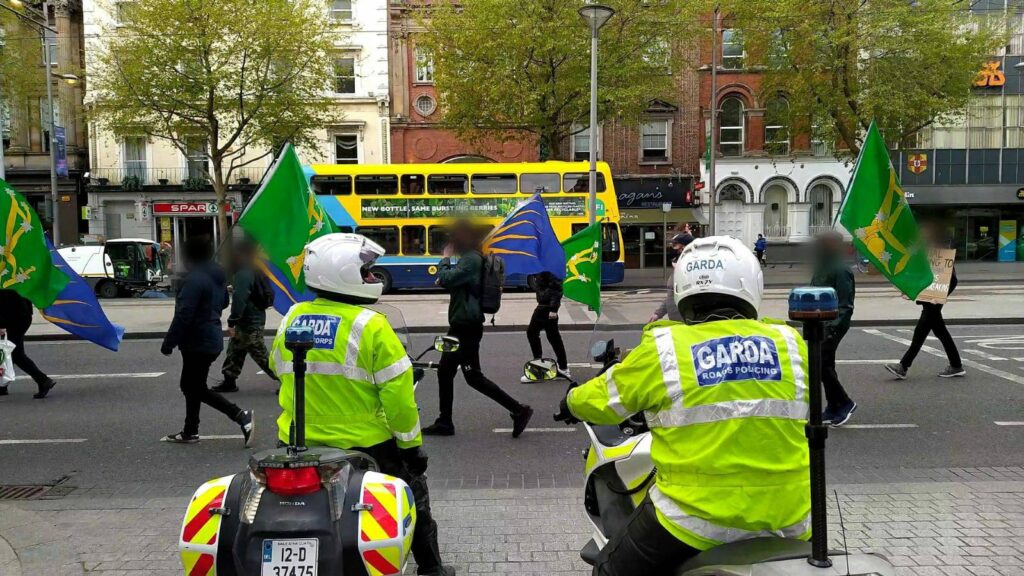 After the Demonstraton, the Free State Police Kettled participants at college green and arrrested 3 people on trumped up charges who have since been released.Today was an important event in Dublin, with Socialist Republicans asserting the right to protest and marching in Solidarity with the International Working Class. Anti Imperialist Action Ireland commend all who took part in today's demonstration and we look forward to working with our comrades in the Connolly Youth Movement again in the future. Up the Workers – An Phoblacht Abú