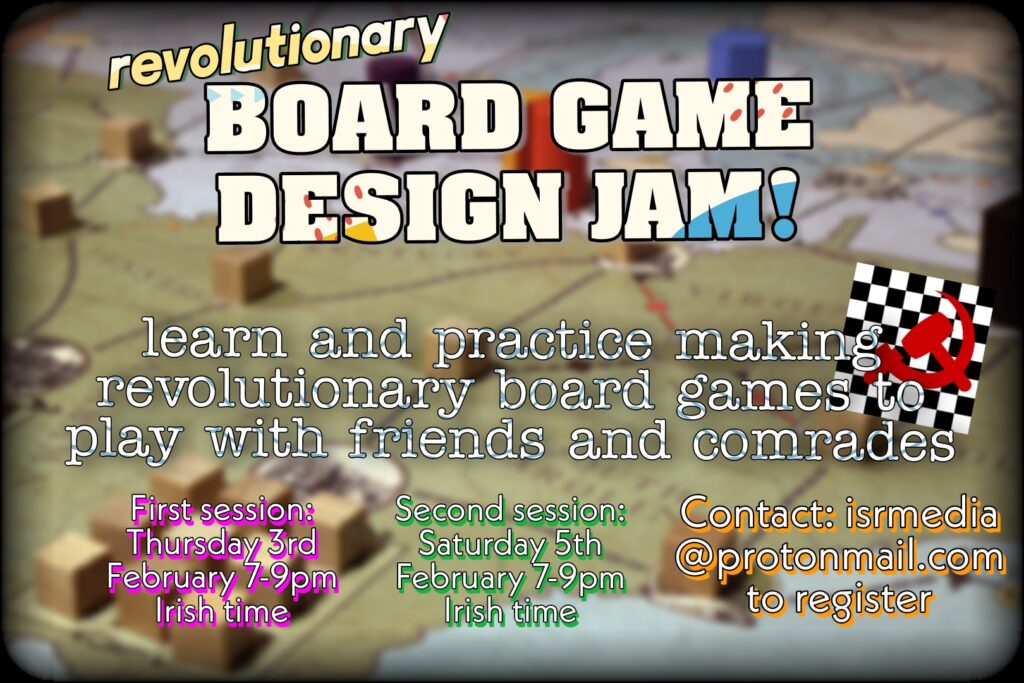 Would you like to try making tools to teach revolutionary theory? Do you like games, designing and playing them? Do you want to collaborate a chat with comrades from around the world on a fun challenge?
We are organising a design jam – a collaborative design session – to make revolutionary political board games together.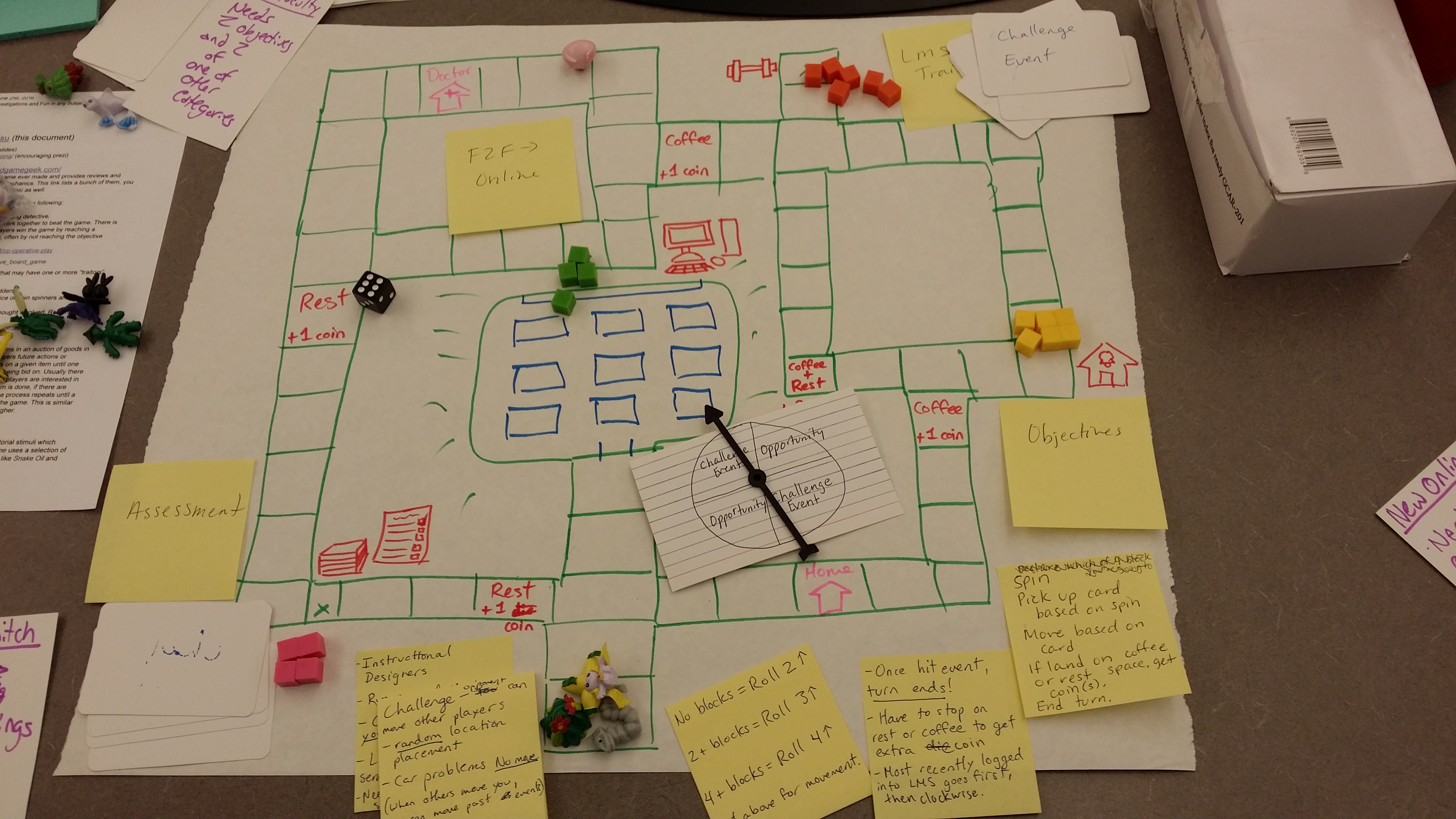 The design jam will consist of two parts run on two separate evenings (Irish time): In the design session held on Thursday the 3rd of February we will work through a series of creative exercises to collectively and individually develop themes and concepts wouldfor board games that embody revolutionary political theory.
At the end of the session we will start physically making the board games, and then participants will have the next day and Saturday daytime to continue making their game for the next session on Saturday the 5th February evening.
This will be a show and tell session for each of us to show off our game, how it plays, what can be improved or changed and generally discuss and give feedback.
We may also have a surprise guest speaker, so be ready!
Participants can come with ideas for games already, or they can generate them during the workshop, or we can give some suggested games for them to work on or collaborate with. They should be prepared to work through a series of creative exercises by themselves and in group discussions.
And ideally they should also have some arts and crafts material with which to make a prototype version of their game.
The objective of this session is to bring together comrades and have a fun and productive session with some debate but mostly practical work shopping and building of tools to help us in our revolutionary practice.
To sign up for the session please email isrmedia@protonmail.com and we'll get back to you with the details.